2018 MEMBERSHIPS
Once again the 2018 FUGS Memberships will be focused on maximising our commitment to ensuring the financial stability of the Football Club  … The MIGHTY SAINTS!  2017 Memberships expire on the 28th February and 2018 Memberships commence 1st March.  So, dont waste a minute. Do it NOW!
SAINT membership at a cost of just $60 includes: a FUGS GOLF BALL. Delivery / postage is FREE, and you can also take comfort in the knowledge that you are contributing to the UNI SAINTS Rugby League Club which has provided many great memories for us all. Additional balls can be purchased at a cost of $10 each.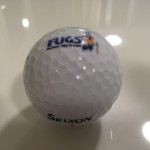 Payment Options are as follows:
1. Simply give your cash to any of the FUGS committee members at Raffles any Saturday. Raffles are held every Saturday commencing at 12.30pm at TOMS TAVERN.
2. Deposit the cash direct to the FUGS account as follows:  'Former Uni Greats Inc'  Bendigo Bank.  BSB 633-000.  A/C 144361672.  Then e-mail saint@fugs-uni.com to advise of your deposit. AND, remind us of your postal address.
3. Post a cheque made out to 'Former Uni Greats Inc' to:  P.O. Box 399  Townsville 4810 and then once again email notification to us.
4. Paypal: If you are comfortable using the secure Paypal system just click SAINT member below and follow the instructions. NOTE: Some of you already have recurring Paypal payments set up and will automatically deposit $60 to our Paypal account at the same time as last year (Check your Paypal account to confirm if you have a recurring payment in place)
---
| | | |
| --- | --- | --- |
| No cost. Become part of our direct notification list which will keep you up to date with the latest FUGS news. | | $60 yearly subscription – includes your choice of items on our Merchandise page. |
---
Please note: MEMBERSHIP YEAR runs from 1st MARCH to 28th FEBRUARY each year.  If you would like to upgrade your membership level at any time, e-mail saint@fugs-uni.com for instructions.